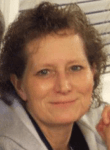 Sa Bom Nim Regina Anguiano and Luis Angiano own and operate Kicknfit Karate in Enid, Oklahoma.
When several KicknFit students qualified for the 2018 Region 6 Hyung team and sparring team the  school fundraising committee began vigorous efforts targeting a goal of $4,500 to help pay expenses associated with students attending the 2018 National Festival August 9-11 in Montgomery, Texas.
Students attending: Victor Vargas, Emely Medina, Jeff Followwill, Jake Hassler, Marossie Popham - all Cho Dans,
Jude Hassler, Gabe Kendrick, Wyatt Lane, Bobby Lane - Gups members
Kicknfit has a very active fundraiser committee comprised of Mr. & Mrs. Popham, Mr. & Mrs. Hassler, Mr. & Mrs. Lane, Mrs. Kendrick, Mrs. Medina, Mrs. Vargas, Mrs. Followwill
The Kicknfit Fundraising Committee has conducted the following events since February 2018.
Window decal sale (A portion of the proceeds went to the fundraiser.)
1st Friday Enid Downtown on the Square event Bake Sale - monthly
T-shirt sale (A portion of the proceeds went to the fundraiser.)
Raffle $1 tickets for a wooden knife signed by Kwan Jang Nim.
 Karate N the Park with demonstrations, hot dogs, chips, drinks, and dollar Pie N the Face.  Students bought multiple $1 chances to put a pie in the face of anyone they chose.  I had a lot of whipped cream in my face and hair that night!
Skate night – We partnered with the local skating rink to share in a percentage of the admissions that night.
Movie night/Parents night out – We had the students vote with coins/dollars for the movie they wanted to watch that evening.  It started out as Penny Vote, but it quickly turned in to dollar bill voting because the jar with the most money won.  Surprisingly, this made quite a lot of money.
July 4th weekend Partners in the Park with the Kiwanis of Enid.  We ran the train, carousel, planes, cars, and Ferris wheel for a percentage of the ticket sales for those five evenings.
 Academy Sports raffle for $350 gift card.  Each student going to Nationals had to sell at least 25 tickets to be able to share in the money collected for the fundraisers.
A car wash was scheduled, but the grocery store where we were going to have it canceled it a week before due to an accident involving another group conducting a car wash.
Even in the face of challenging local economic conditions and unexpected setbacks like #10, KicknFit fundraising results will help more than a dozen students attend the 2018 National Festival.  That's about double the number of KicknFit students who attended the 2017 National Festival and about double the funds raised in 2017 to support their participation. Looks like KicknFit students and supporters have fully embraced the Moo Duk Kwan philosophy of seeking continual improvement and in doing so Kicknfit Karate has really raised the participation bar AND the fundraising bar!